ABOUT COSTA CAREYES
Costa Careyes was founded in 1968 by Gian Franco Brignone, an innovative artist, architect and entrepreneur from Torino, Italy whose dream was to create an ideal resort defined by bold washes of vibrant color. Careyes is a community located on the Costa Alegre ("happy coast"). Costa Alegre is a 232 km stretch that is one of Mexico's most spectacular coastal areas connecting tropical forests with a series of dramatic cliff-lined coves. Tiny outpost towns line the route, while dirt roads trail down to a succession of magical coves with pristine beaches. Considered one of Mexico's greatest undiscovered treasures, this area is becoming a favored hideaway for travelers.
Careyes means "tortoise shell", being considered one of the most favorite nesting area for many species of sea turtles and tourists in Mexico. Costa Careyes is part of Costa Alegre and the State of Jalisco, probably one of the most beautiful areas of Mexico.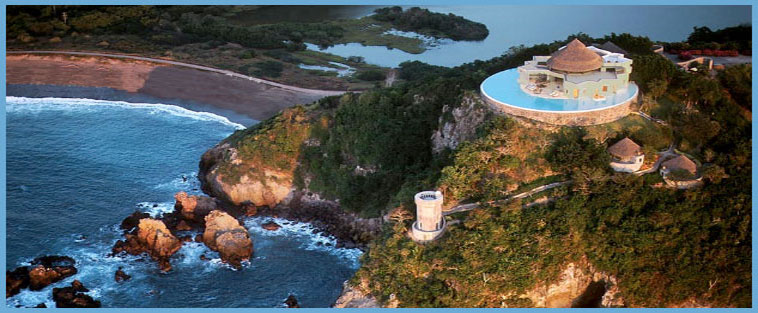 MORE ON CAREYES
With an always-pleasing climate, temperatures averaging 75o F with 345 days of sunshine annually, sailing, scuba diving, snorkeling, tennis and horseback riding are year-round options. It is often described as a place that combines European "savoir vivre" and sensuality with the beauty, climate, artisanship, and "alegria" of Mexico. Costa Careyes is a unique international community, appealing to the experienced travel residents who cherish its privacy, natural beauty, and quality of life.
PRESS ABOUT CAREYES
Costa Careyes: Wild and Heavenly
Leah Forester, January 30, 2015

Costa Careyes's Utopian View
The Wall Street Journal, January 23, 2014

Pacific Playground: Mexico's Costa Careyes
This story appears in the September 24, 2012 issue of Forbes Life.

Costa Careyes, Mexico: A Pacific Resort Where the Air Kisses Are Understated.
The New York Times, September 24, 2006
How did Costa Careyes become such a chic international playground
Departures Magazine
Careyes: The Democratic Republic of Style
Luxury Culture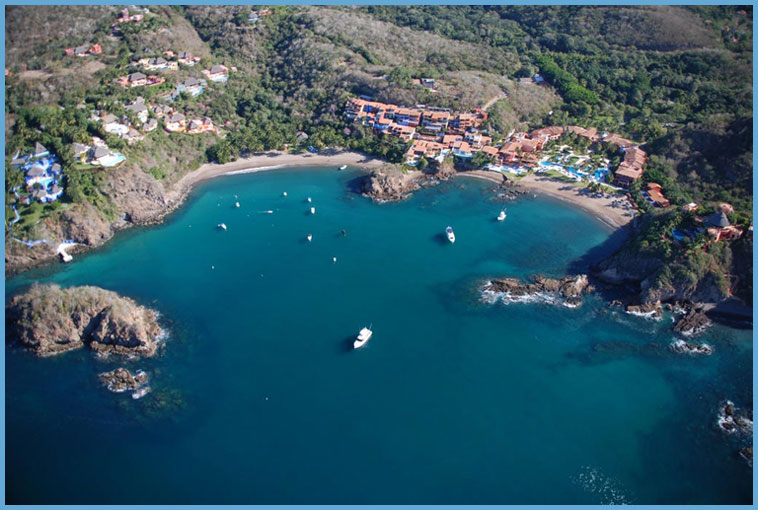 CLIMATE
Careyes is blessed with a micro-climate unique to the Pacific coast of Mexico. From December to May, it experiences sunny, moderate days with low humidity and a constant light sea breeze. Evenings might be cool enough to justify lighting a fire but purely for ambiance, for heating is never needed. The other half of the year is greener, more lush, hotter, and more humid but fascinating for the change in wild life. The evening storms and skies can be spectacular. The ocean is warm year round.
ACTIVITIES
Careyes is beautiful all year. Access to fishing boats, horseback riding, two Polo Fields in Costa Careyes Polo Club, hiking, snorkeling, jogging, surfing, scuba and golfing are just a few of the many activities you may choose in Careyes.
Best times in Careyes:

| | |
| --- | --- |
| Wind Surfing / Sailing : | February - March |
| Fishing: | August to mid-February |
| Photography: | October - August |
| Diving: | June - January |
| Polo: | November - April |

COSTA CAREYES POLO CLUB

The Polo Club was founded in 1989 and is open from November to April, with games played both during the week and on weekends. The Club features two Polo fields and more than 40 ponies available for rent.

RESTAURANTS AND BARS

• Playa Rosa - Enjoy an afternoon or evening at one of the Careyes' finest beaches. The restaurant features Mediterranean-Mexican food.
• La Lantana, in El Careyes Beach Resort - Features Mexican and International food.
• Polo Grill, in The Polo Club - Features steaks and tequilas surrounded by beautiful illuminated barns with horses.
• The Bar at La Lantana - Enjoy a captivating sunset or midday at this intimate bar.

El Tamarindo Golf Course (40 minutes away)